Conference on Oceans Law & Policy: Peaceful Maritime Engagement in East Asia and the Pacific Region
Conference on Oceans Law & Policy: Peaceful Maritime Engagement in East Asia and the Pacific Region
Tokyo, Japan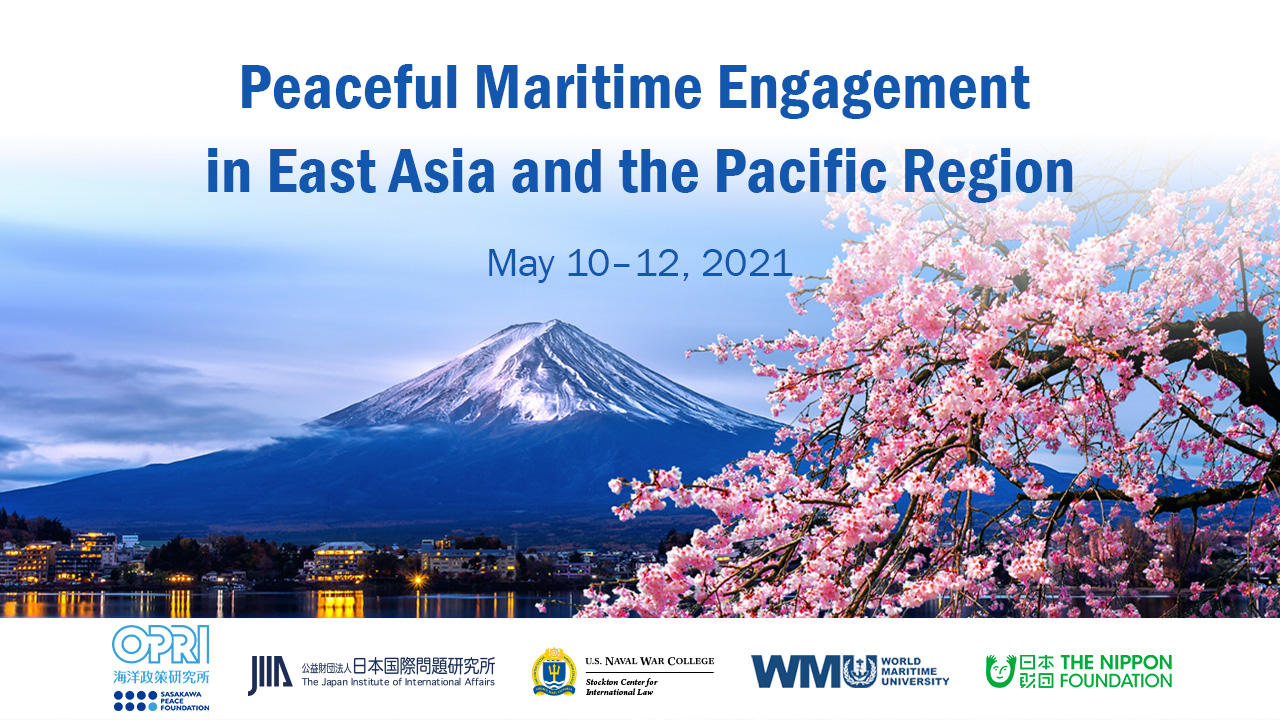 The annual Conference on Oceans Law & Policy has been promoting interdisciplinary interaction with ocean-related legal and public policy issues at all levels, addressing international, national, regional, and state concerns. At The 44th Annual Conference, leading scholars from the world will discuss matters concerning the peaceful maritime engagement in East Asia and the Pacific Region. The Conference will be held via Zoom on 10-12 May 2021 in the evening in Tokyo, the morning in the United States, and the afternoon in Europe.
Panels at this year's conference are:
Baselines and Archipelagic States (May 10, 20:00-21:40 JST)
Navigation Rights/Law Enforcement (May 10, 20:00-21:40 JST)
Arctic Shipping (May 11, 19:30-21:10 JST)
East China Sea Maritime Boundaries (May 11, 19:30-21:10 JST)
Maritime Security Issues Concerning Small Island States (May 11, 21:20-22:50 JST)
Preservation of the Marine Environment (May 11, 21:20-23:00 JST)
Issues Arising Out of Climate Change (May 12, 20:00-21:40 JST)
Conclusion (May 12, 21:50-22:20 JST)
This event is co-organized by the Japan Institute of International Affairs (JIIA), the Stockton Center for International Law at the U.S. Naval War College, the World Maritime University--Sasakawa Global Ocean Institute, and the Ocean Policy Research Institute at The Sasakawa Peace Foundation (OPRI-SPF).