Japan Review
The Japan Review is published in English two times a year, offering a broad range of expertise on foreign policy issues. With the Japan Review, our objective is to outline key areas related to the context and challenges Japan faces on a range of historical, geo-strategic and international legal issues. The Japan Review will look at these issues from a global analytical perspective. It will also offer analysis of Japan's evolving foreign policy as it adapts to changing international situation. Japan Review welcomes contributions by both Japanese and foreign experts working on these topics.
JapanReview_Vol.6_No.1_2023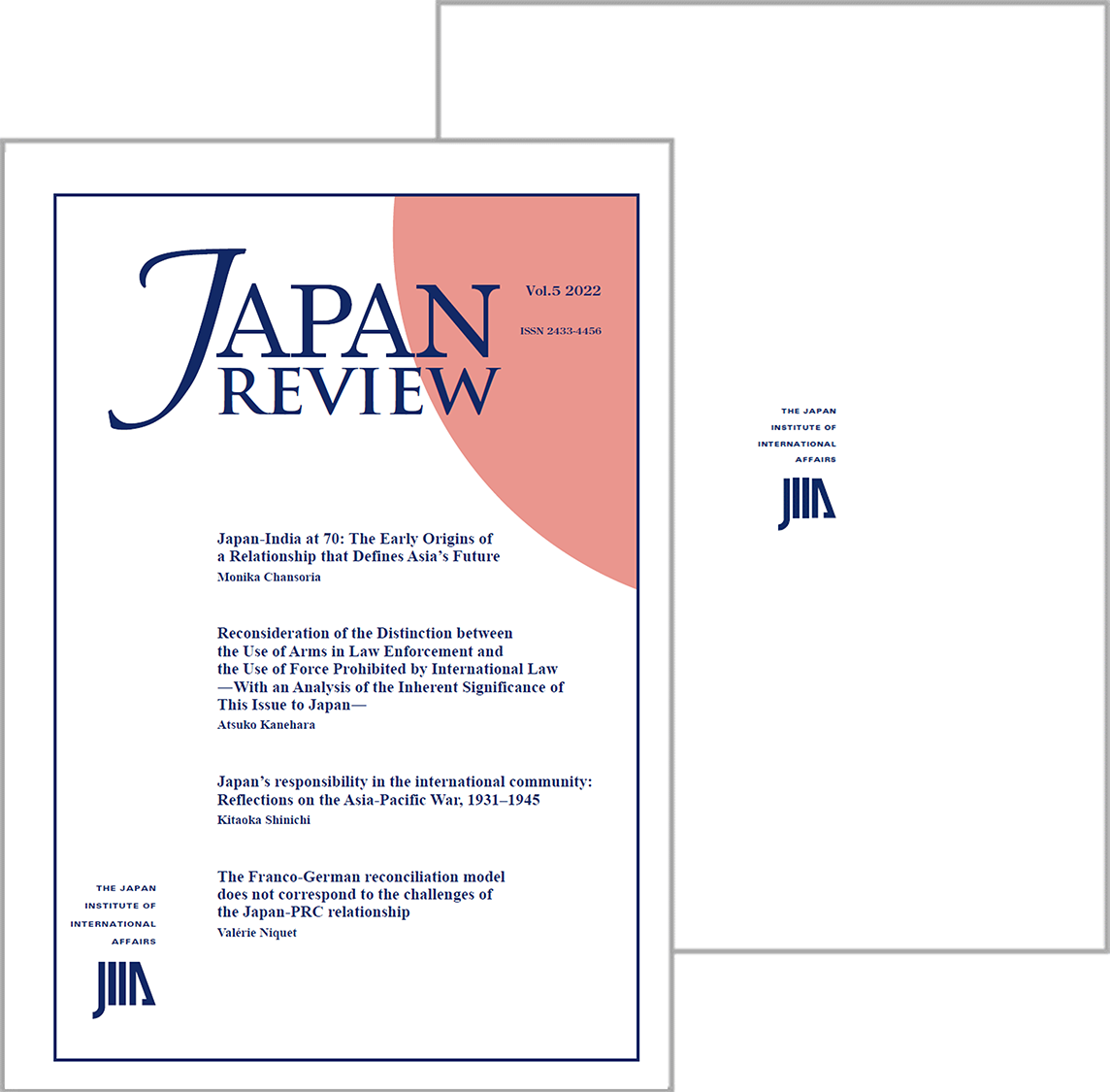 Japan Review Index
Resource Library
Resource Library is a part of our multi-faceted effort to make available in English researches and arguments, originally presented and only available in Japanese, on issues of relevance to Japan's international relations. It is hoped that rectifying this deficiency of information in English would lead to a more balanced and constructive discourse outside Japan on these issues.
See the detail