46th Annual Conference on Oceans Law & Policy in Istanbul
46th Annual Conference on Oceans Law & Policy in Istanbul
Istanbul, Türkiye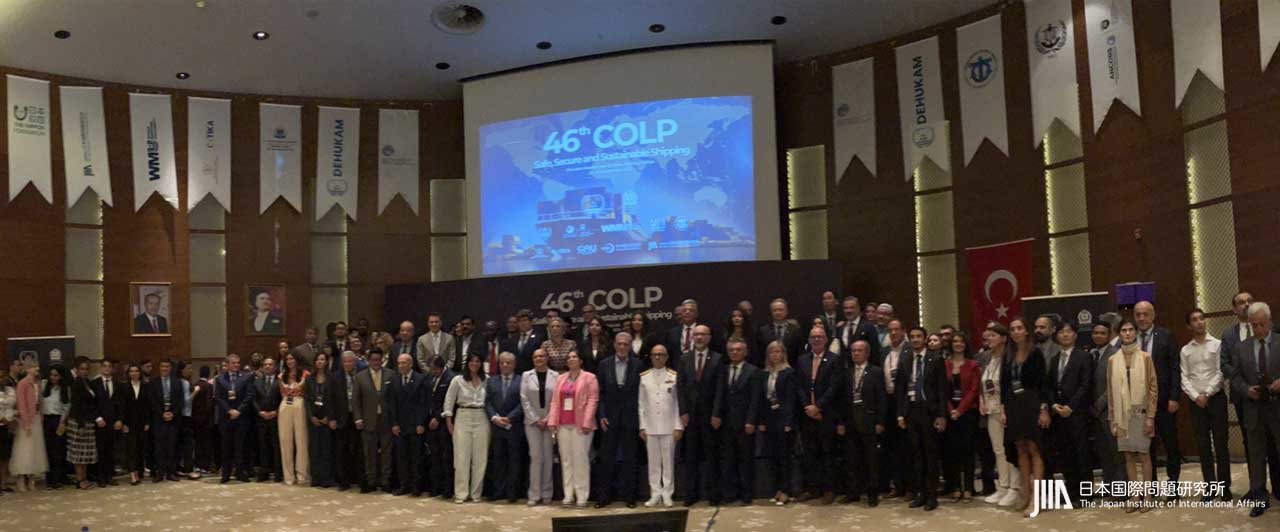 The Japan Institute of International Affairs (JIIA), Ankara University National Center for the Sea and Maritime Law (DEHUKAM), the Stockton Center for International Law at the U.S. Naval War College, the World Maritime University-Sasakawa Global Ocean Institute, Korea Maritime Institute, The Nippon Foundation, IMO International Maritime Law Institute, Gujarat Maritime University, Australian National Centre for Ocean Resources & Security at the University of Wollongong Australia, Turkish Chamber of Shipping, and the Republic of Türkiye, Ministry of Culture and Tourism co-hosted the 46th Annual Conference on Oceans Law & Policy: Safe, Secure and Sustainable Shipping from 20 to 23 September 2023 in Istanbul.
This year's 46th Annual Conference on Oceans Law & Policy was attended by approximately 200 attendees from 27 countries and institutions, and with a focus on maritime issues in the Black Sea and in other various regions, discussed security issues such as delimitation of the continental shelf, freedom of navigation, and shipping during great power competition and armed conflict; the issues discussed from legal point of view also include sustainable shipping and biodiversity beyond national jurisdiction.
JIIA sponsored Professor Jay L. Batongbacal (University of the Philippines), Professor Yoshifumi Tanaka (University of Copenhagen), Professor Kentaro Nishimoto (Tohoku University), and Professor Tetsuo Kotani (Meikai University/Senior Fellow, JIIA) for the event.
Professor Batongbacal's presentation materials
Professor Tanaka's presentation materials
Professor Nishimoto's presentation materials
Senior Fellow, Professor Kotani's presentation outline