Research papers written by the young researchers of the Short-Term Fellowship Program
Research papers written by the young researchers of the Short-Term Fellowship Program
October
20,2023
Japan Institute of International Affairs (JIIA)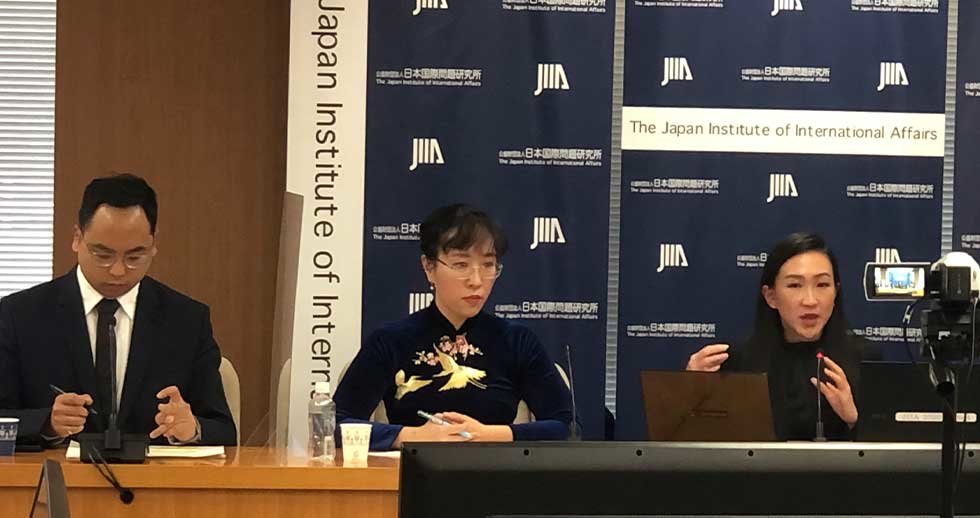 From January to March 2023, JIIA invited three young researchers specializing in international relations--one each from Vietnam, Malaysia, and the Philippines--to participate in a three-month fellowship program. Regarding this program, please see this page.
Our Project, "the Research of Territory, Sovereignty, and History," has published their research papers. These papers are based on the researchers' interests and their experience during the program.
We will continue to promote international exchange between Japan and overseas countries, and we expect these young fellows will contribute to build research networks with Japan.
Here are the papers,

・Jikko Alfonso Puzon (Research Manager, Stratbase ADR Institute, Philippines)

Title: Managing Gray Zone Operations: Developing a Strategic and Comprehensive Framework for the West Philippine Sea

・Lan Mai Do (Researcher, Diplomatic Academy of Vietnam [DAV], Vietnam)

Title: Maritime cooperation in the South China Sea: A case study of Japan and Vietnam

・Angeline Tan (Researcher, Institute of Strategic and International Studies [ISIS], Malaysia)

Title: Understanding Chinese maritime behaviour: Opportunities for Malaysia-Japan cooperation in the South China Sea