〔Recent Event〕JIIA Webinar 「The Name of the Sea of Japan and Flaws with the Korean Arguments」
〔Recent Event〕JIIA Webinar 「The Name of the Sea of Japan and Flaws with the Korean Arguments」
August
23,2022
The Japan Institute of International Affairs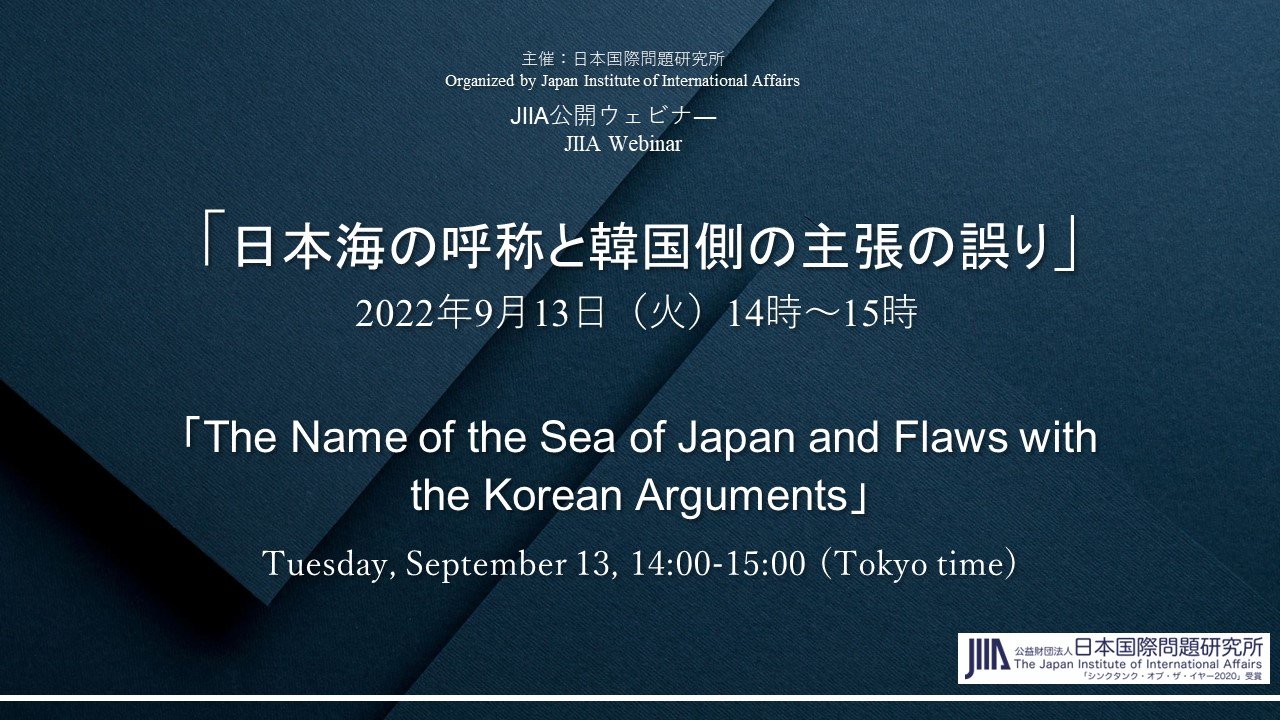 The Japan Institute of International Affairs will be hosting a webinar on the Name of the Sea of Japan and Flaws with the Korean Arguments.
Professor Masao Shimojo, who has spent many years researching this subject, will be speaking at this webinar.
In 1992,South Korea started to call for renaming of the internationally recognized name of the Sea of Japan.
Professor Shimojo will demonstrate that the South Korean us e of the name of "East Sea"for the Sea of Japan dates back to as recently as around 1946, and that it was not "a remnant of Japanese imperialism" as claimed by South Korea. Using a wide array of maps, documents, and charts, he will show the flaws in the Korean arguments.
The webinar is open to the general public.
1. Date & time:Tuesday, September 13, 2022, 14:00-15:00 (JST)
2. Speaker: Masao Shimojo, professor emeritus at Takushoku University and visiting professor at Tokai University and the University of Shimane
3. Language: Japanese, with simultaneous interpretation into English
4. Platform: Zoom
5. Fees: Free of charge
Questions about the webinar may be sent to: 220913webinar@jiia.or.jp